SRS (North West) Limited

gets the job done right!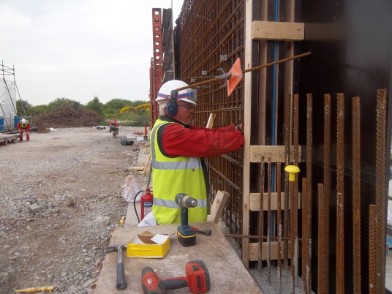 About Us
Our steel fixing and formwork experts are dedicated to completing your project (large or small) with quality results, on time, and within your budget.
Formwork and Steel reinforcement
Steel reinforcement and formwork specialists, providing world class industrial business to business formworks and steel reinforcement services.
Qualifications
We have years of experience planning, managing, and executing construction projects of all kinds. Our team is professionally trained to NVQ Level 2, CSCS, SCATTS industrial standard qualifications and reliable, and we will work within your constraints. We always stay on the job until it's done to your satisfaction
Phone: 0151 652 2725 / 07932 358 129